ABOUT BOD BY NATURE APPAREL
Bod by nature was inspired by the movement created first as a social media group to combat body shaming and promote self acceptance. With a mission to awaken the self love goddess in all of us, Bod By Nature Apparel was born. Our continued goal with each design is to empower girls and women all over the world while increasing awareness surrounding body shaming and bullying. We are proud to be one of the only apparel line specializing in statement gear and accessories to promote self love. The designer creates unique and authentic items to speak for you without actually talking. As you will discover in our designs with an "i", every "i" carries a heart shape, this hearted "i" symbolizes self love. Our designs are geared toward making anyone feel confident and comfortable in their bods. From t-shirts to t-shirt dresses, stylish tops,shorts and tote bags, we have a rich collection to suit any taste.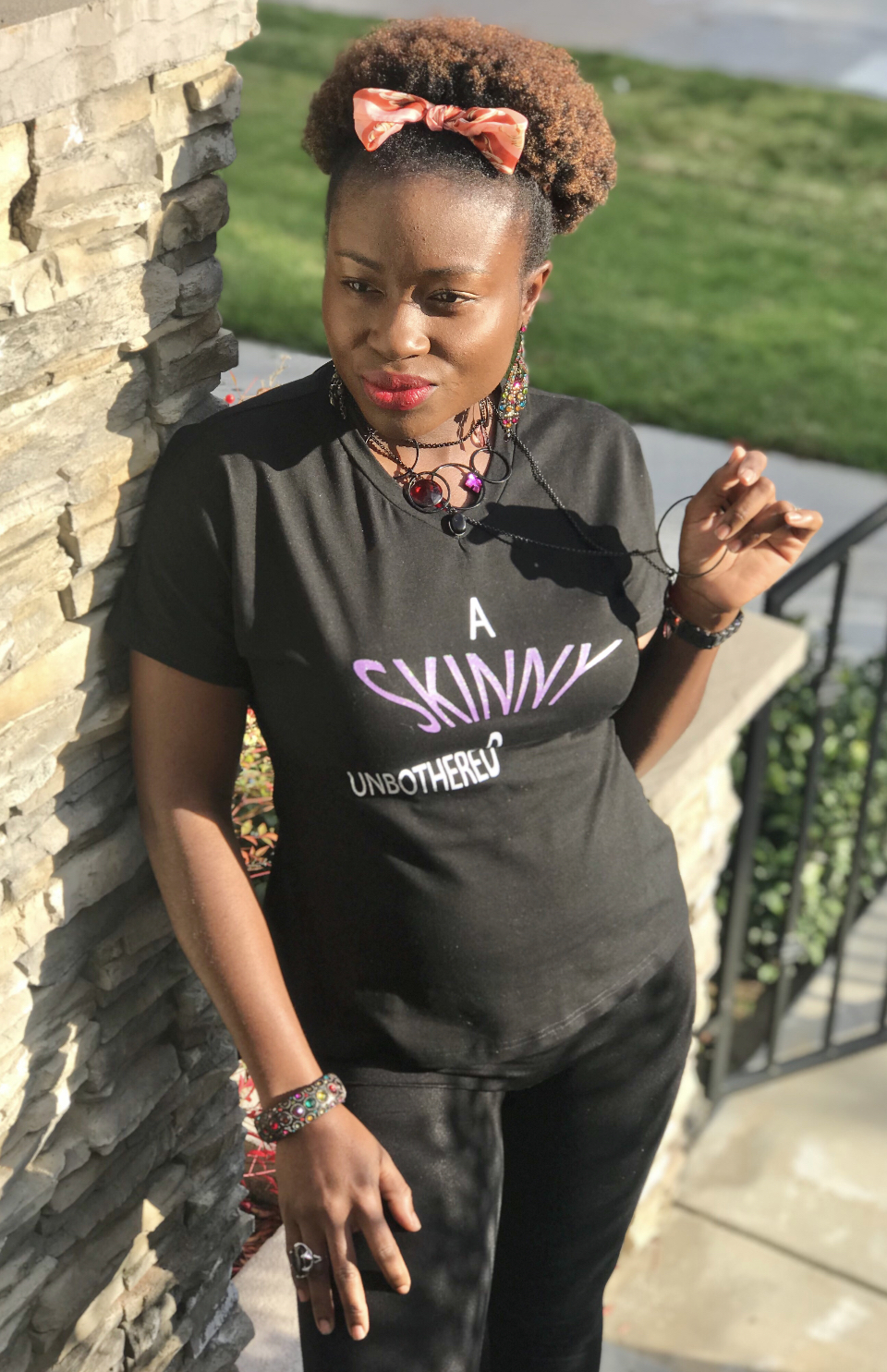 Abimbola (Abby) Akinruli
Abby's journey to creating Bod By Nature is one that truly is at the core of who she has always been, a firm believer in the female voice, advocacy and a lover of  fashion. As a young girl, Abby dreamed of helping people although she had no clue how that would come to fruition but she knew her purpose was one filled with bringing joy, light and empowerment. She studied to become a Nurse Practitioner and with this profession she was able to impact lives through conventional medicine and most importantly for Abby she was able to make connections through simple conversations which gave her great joy but for Abby that wasn't enough, she wanted to impact women and girls on a larger scale. From personal experience and her observations Abby became drawn to the disparities in body shaming of thin versus thick girls, self identity, self esteem challenges and bullying. She became increasingly passionate about spreading awareness surrounding this and even more passionate about empowering women and girls to be their true, authentic self. Abby's message to women and girls is to always love every inch of their bodies at whatever stage they find themselves. Abby strongly believes that every girl and woman can and should live a full life without fear or shame of their bodies and as she often says "You get only one body. Love it, cherish it and slay to the MAX". In order to attain her goals of reaching as many girls and women as possible Abby went on to create the virtual talk show, Body Talk with Abby, to create a comfortable space for open conversations that she hopes will resonate and empower all people regardless of similarities or differences.